Butterfly Board
Regular price

$299.99

Sale price

$229.99
The Butterfly Board was created with one goal in mind: that anyone, anywhere at any time should be able to feel their best. With its highly portable and easy to use design, the Butterfly Board encourages both increased flexibility and mobility, no matter what your personal limitations may be.

Measuring about the size of a traditional yoga mat, the Butterfly Board features an innovative peg-style design, with strategically placed holes that encourage the user to extend their reach and deepen their stretch, while providing better stability and overall support. Whether you're looking to enhance your yoga practice, assist with rehabilitation, or boost your pre/post workout activities, there is no limit to what the Butterfly Board can do.
Assisted Stretching Using Dowels

Creates Deep Isolated Stretch For Each Muscle

Decreases Pain & Increases Mobility

Made With Top Of The Line Mat Material & Durable Plastic
Roll It Up & Strap It For Easy Mobility

Wipe It Down With A Cloth After Use For Easy Cleanup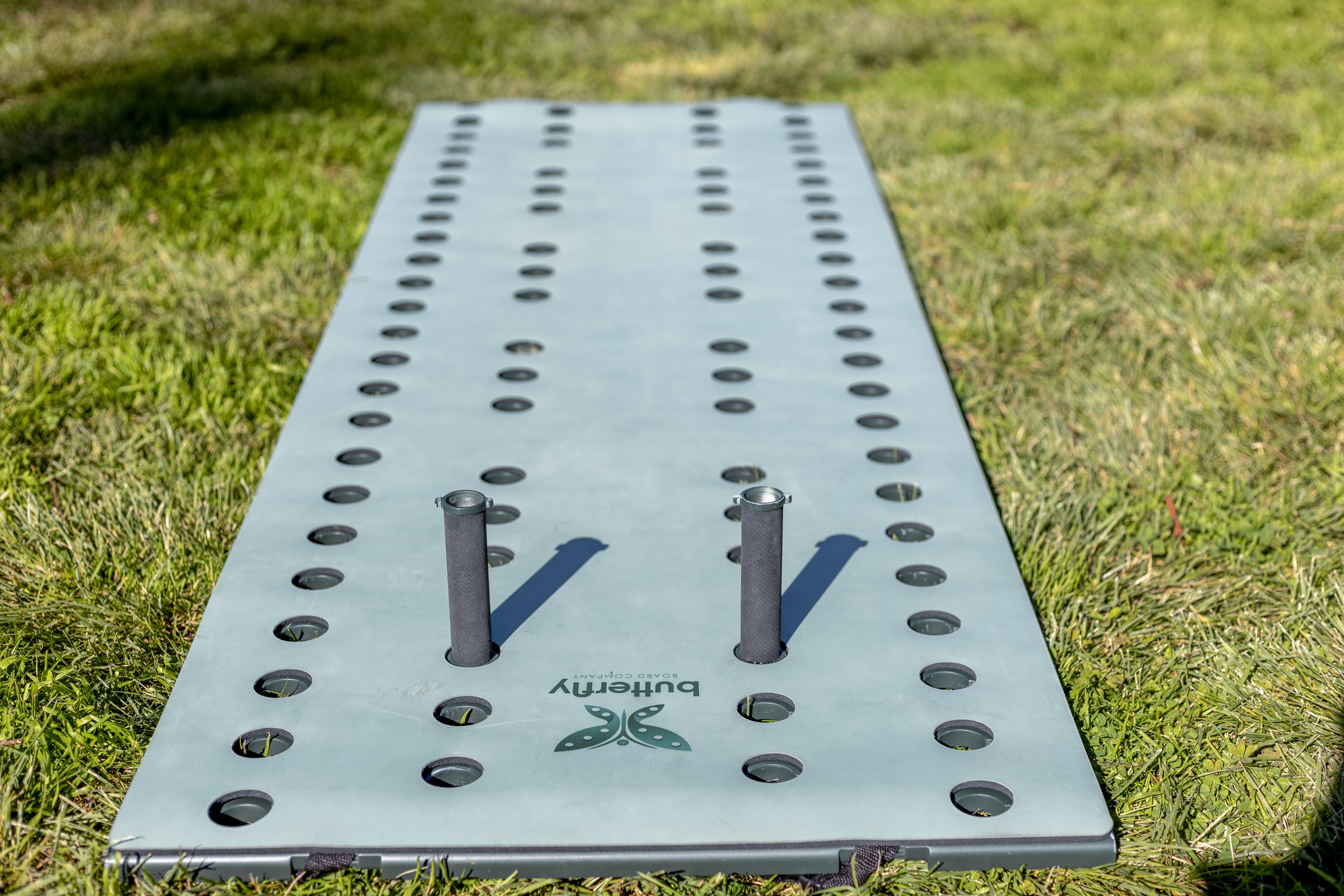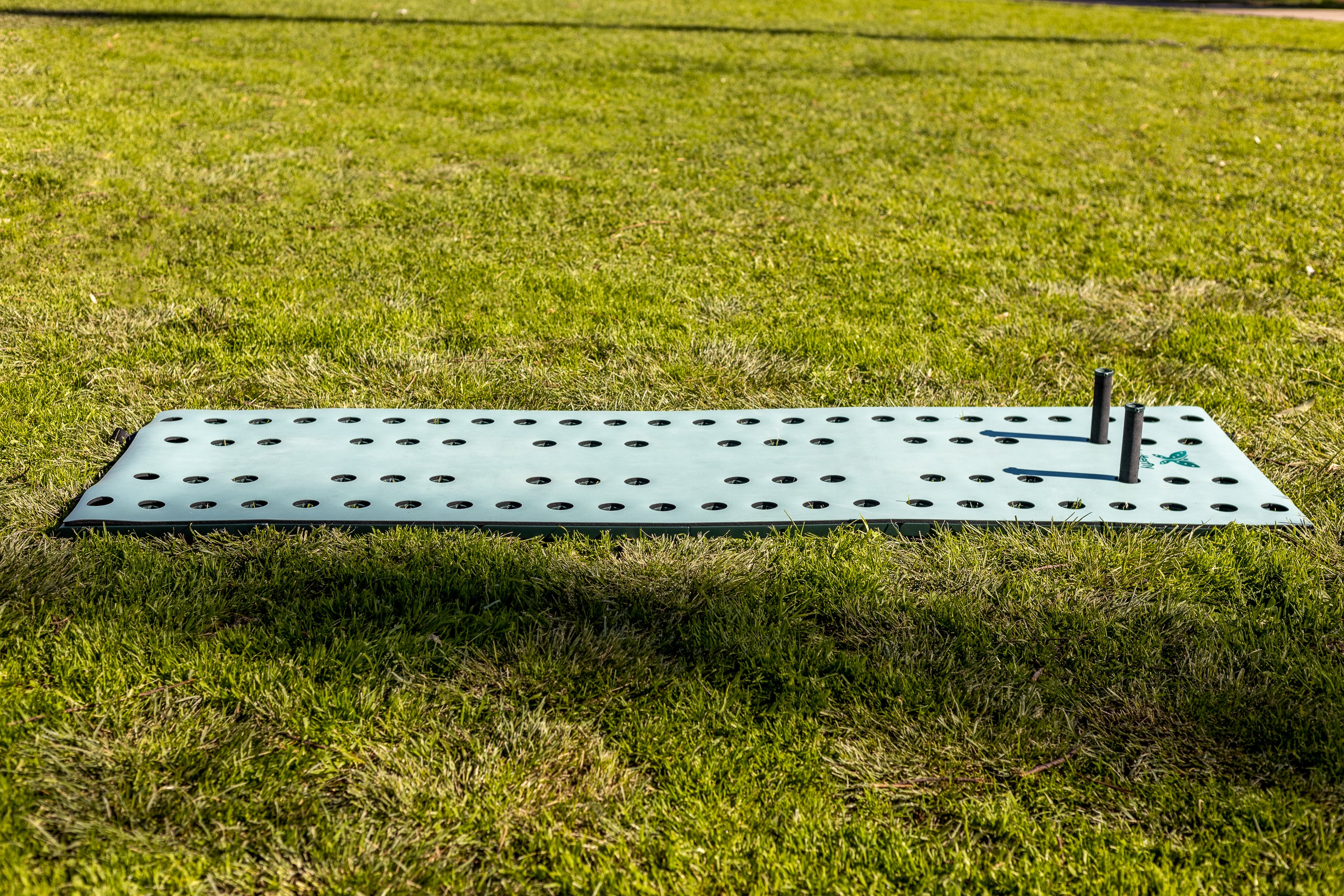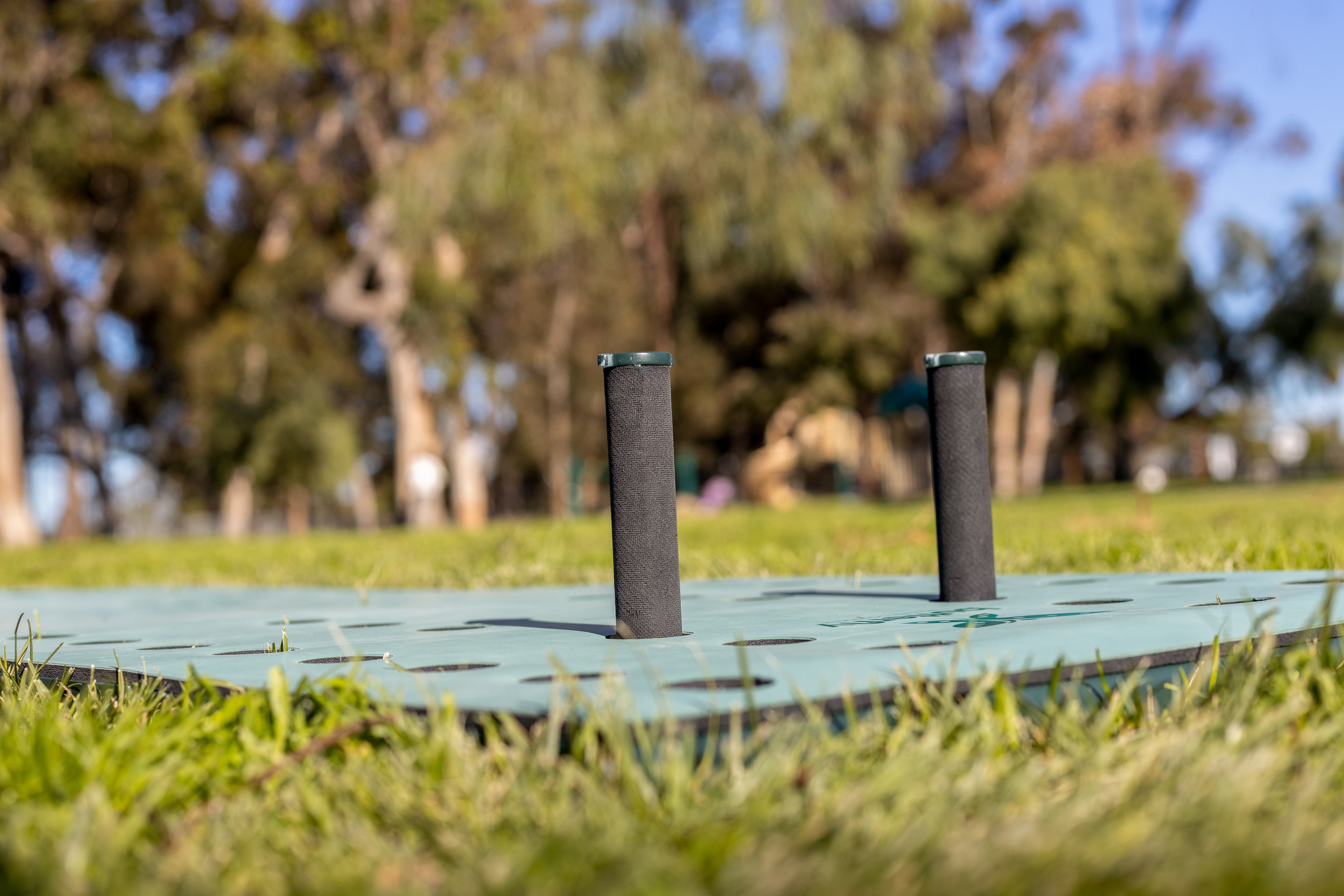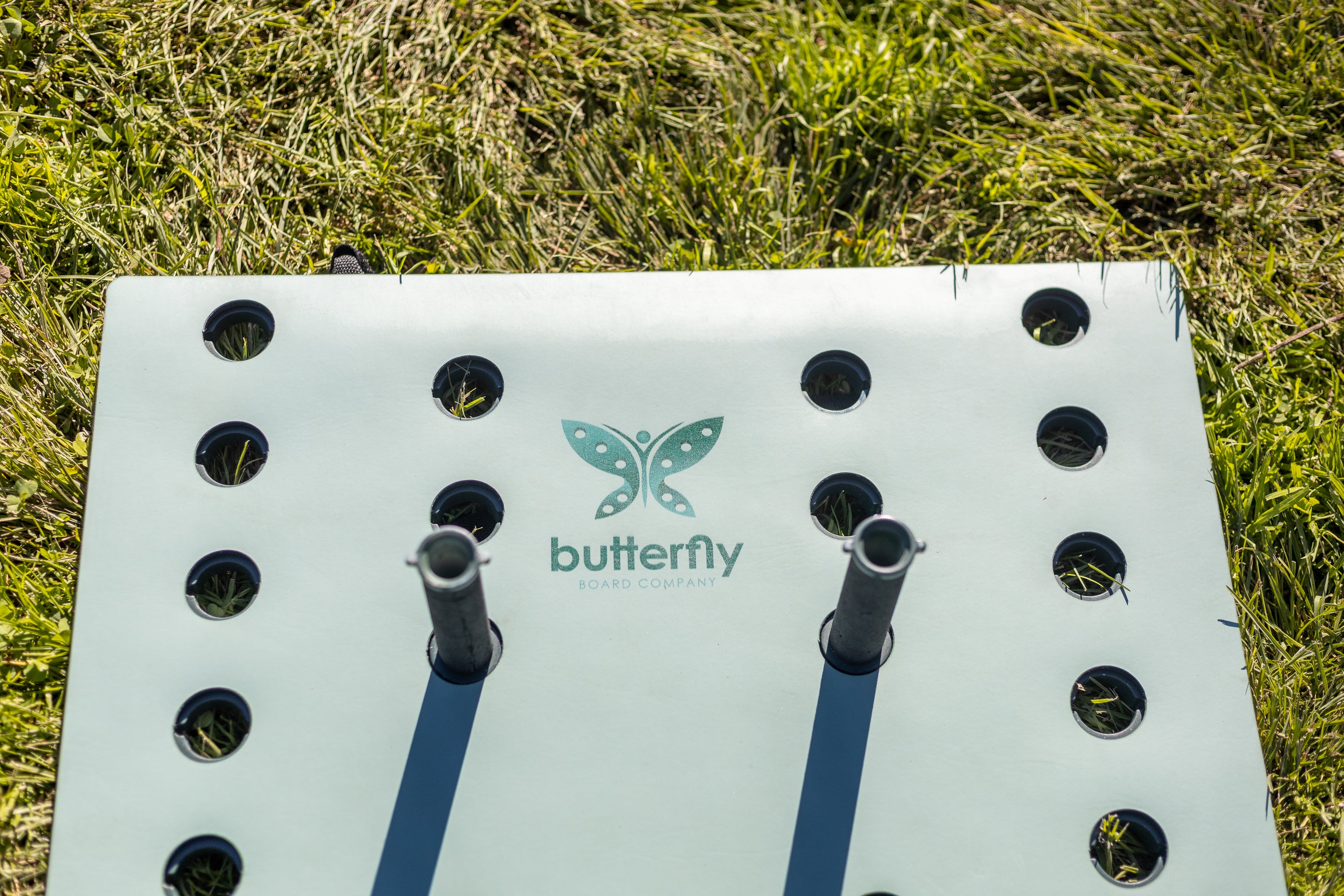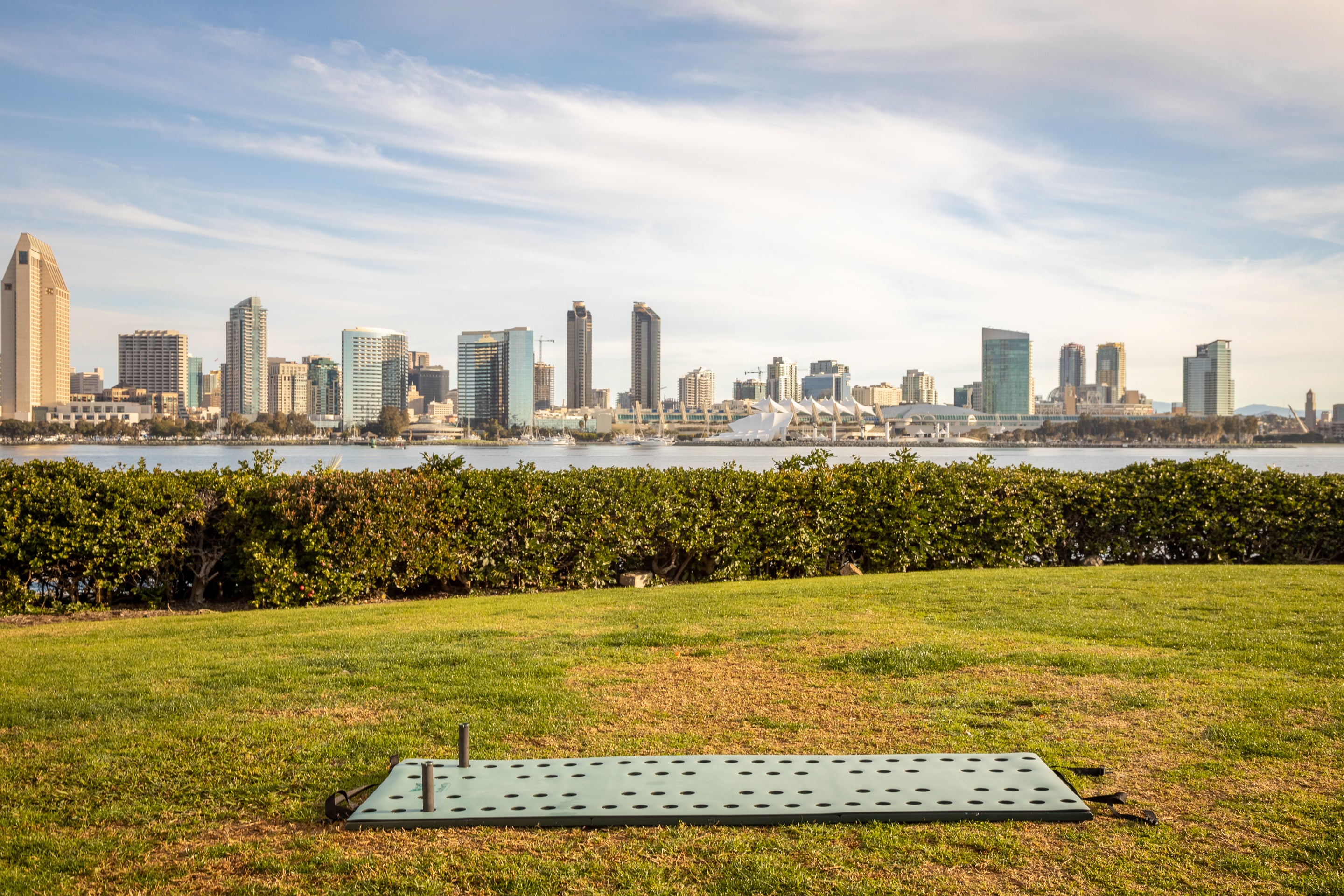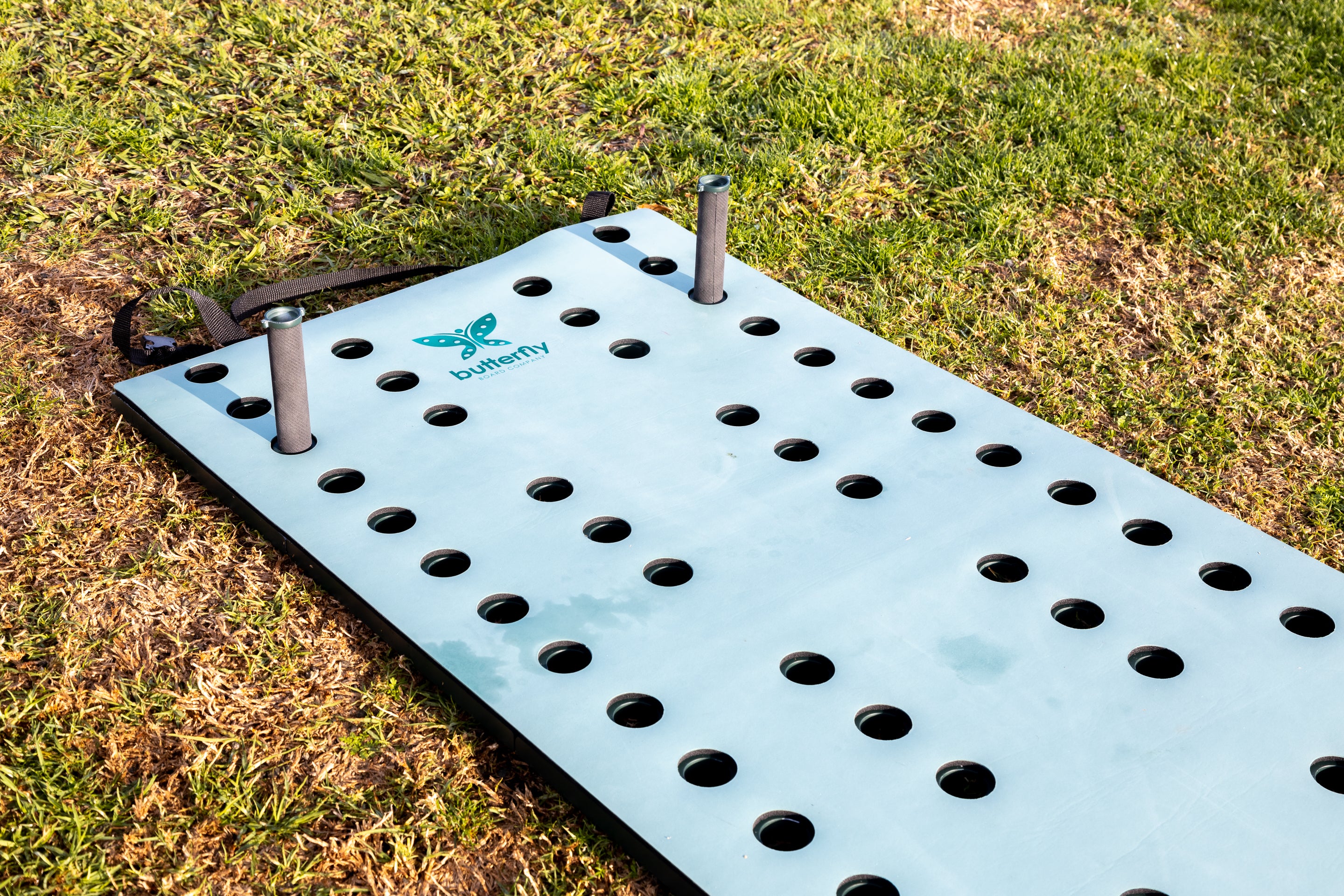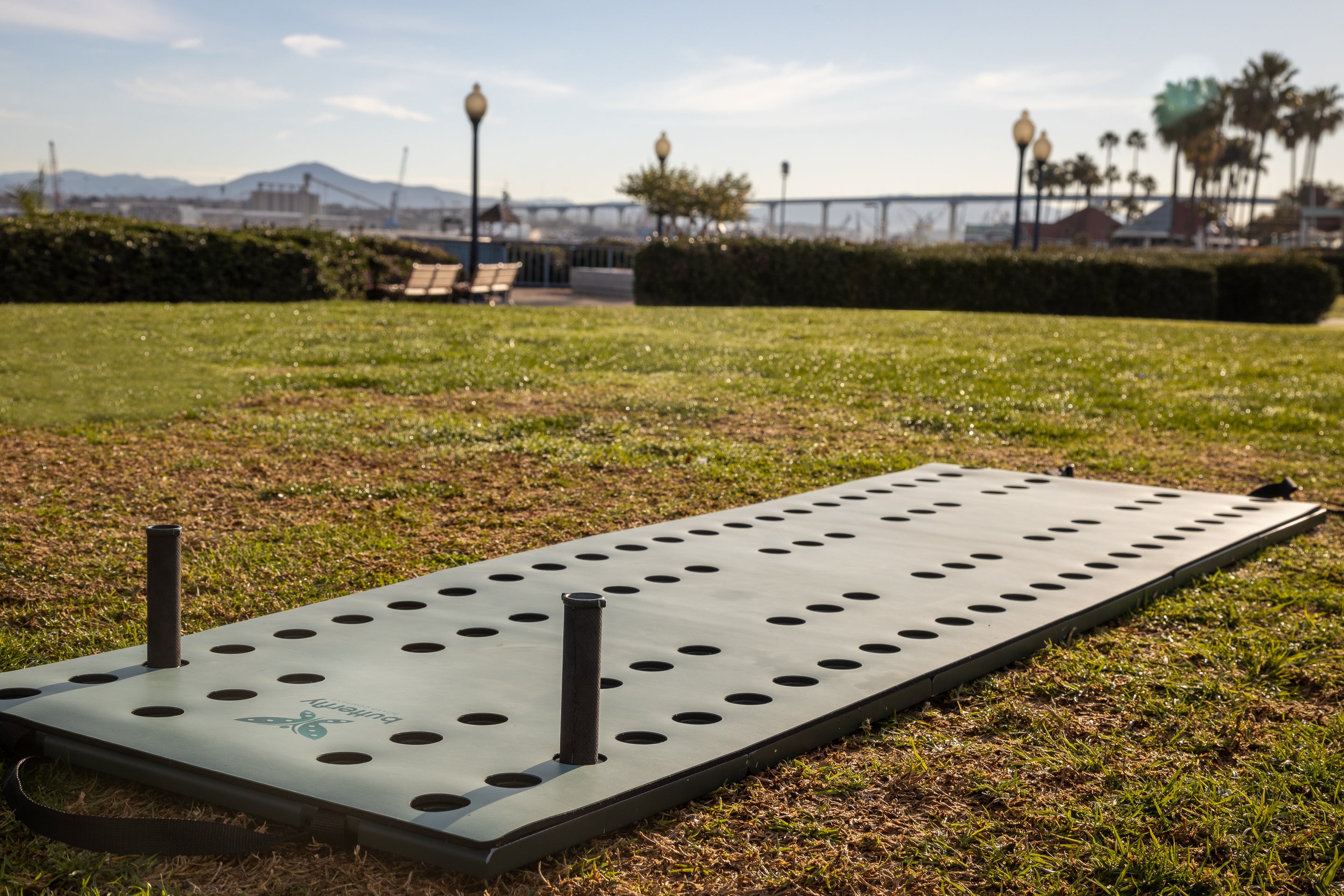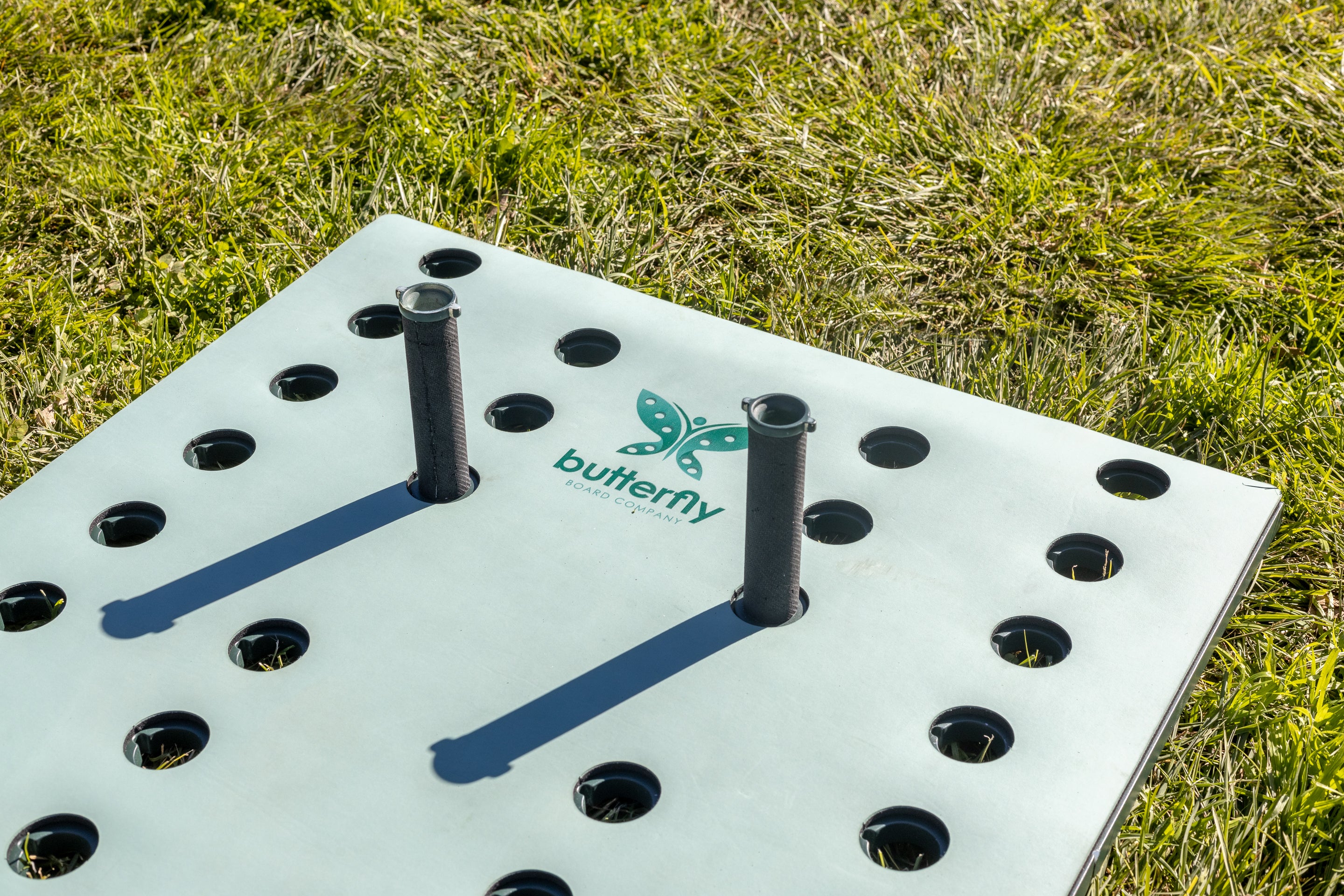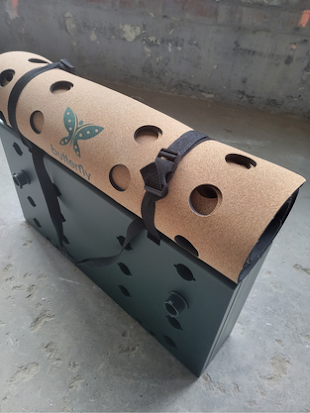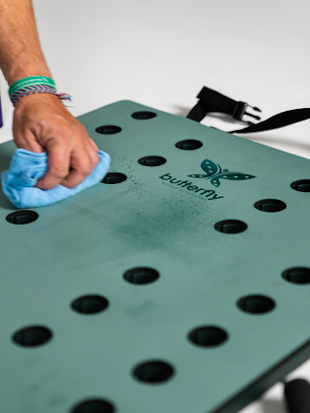 FAQs
If I purchased the Butterfly Board, what would I receive?

Our flagship product, the Butterfly Board, is the highest quality product on the market and is made from the most durable plastic and top of the line mat material we could find (eco-friendly, rubber, anti-microbial properties etc.) The dimensions of the Butterfly Board mat are 2 feet by 6 feet, that of a standard mat. The board weight is 13 lbs and the mat is 4.6 for a total of 17.6 pounds The set of dowels you will receive can be used in a locked positions for longer holds or can be easily used in the unlock position for quick release between poses. The Butterfly Board folds up and can be locked using the dowels and has a strap to hold your yoga mat firmly in place, for easy portability and set-up.
I don't do yoga, is this still something that I can benefit from?

The Butterfly Board can be utilized by anyone who wants to feel better through increased flexibility and range of motion. Whether you use this product before or after a workout, pilates, jogging, hiking, tennis, swimming, yoga or even walking, any activity can be improved using this high-quality product. Other uses are for those that have a stretching program from a physical therapist, chiropractor or as an at home stretch lab alternative.
Is this product just for those who are beginners at yoga?

The Butterfly Board can absolutely assist those that are just starting yoga. Whether you use it to assist with holding deeper poses, or for additional support and stability with some of the more challenging poses this product will assist you. For those yogis that are more advanced this is a great product that can be used to challenge you with inversions, as well as advanced balanced poses and more difficult yoga flows. Some of our most advanced yoga instructor partners are in the process of developing an advanced program called Yoganastics that will be used specifically with the Butterfly Board, challenging the most advanced yogis.
Where can I use the Butterfly Board?

We developed and fine-tuned the Butterfly Board with a lot of insight from numerous people from all walks of life to offer the best product that will be a benefit to the masses. One must have was to have a lightweight, easy to use and very portable device that can be set-up and used by anyone, anywhere and at any time. The Butterfly Board can be utilized at home, within yoga studios, gyms, outdoors as well as in the workplace with employer approval, especially for those individuals that sit at a desk all day. This product gives you the most opportunities to conveniently stretch your muscles, ligaments, tendons and fascia.
Testimonials
"I LOVE Butterfly Board! Such a cool product and it has helped me with my back problems!"

Brittany R.
"One of the best purchases in recent years. It has helped my knee, where nothing else did. The grips allow me to pull a much better stretch. So impressed, I got one for my daughter."

James C.
"It's amazing how much further you can stretch. The pegs lock in place so you can hold the stretch longer. You can interchange your mats and it's totally transportable. This is the best investment I ever made!"

Karly M.
"I love Butterfly Board. The mobility of it is really nice. I'm busy at work most days and it's nice to bring it with me into the office so I can get a yoga session in. I highly recommend it."

David J.